An iconic disco party is incomplete without unique cocktails and mocktails that add value to the perfect party atmosphere. Cocktails are the main reason you enjoy every party to your fullest as they can fit your every mood. The tequila shots, a pint of beer, or a glass of whisky are enough to make you feel tipsy and enjoy well. What if these drinks get served in the same structured ball-like tumblers as the glittering disco balls we see in the decoration of a party? Yes, it is possible with the disco ball tumblers to have your cocktail/beer in round-shaped disco ball glasses.
Available in various colors and sizes. Size may vary from small to large, and all types of party colors are available for these cups. You can choose your favorite color and drink your favorite beverage in these round ball-like cups. Various sizes are available that also include 20oz as well as 15oz party cups.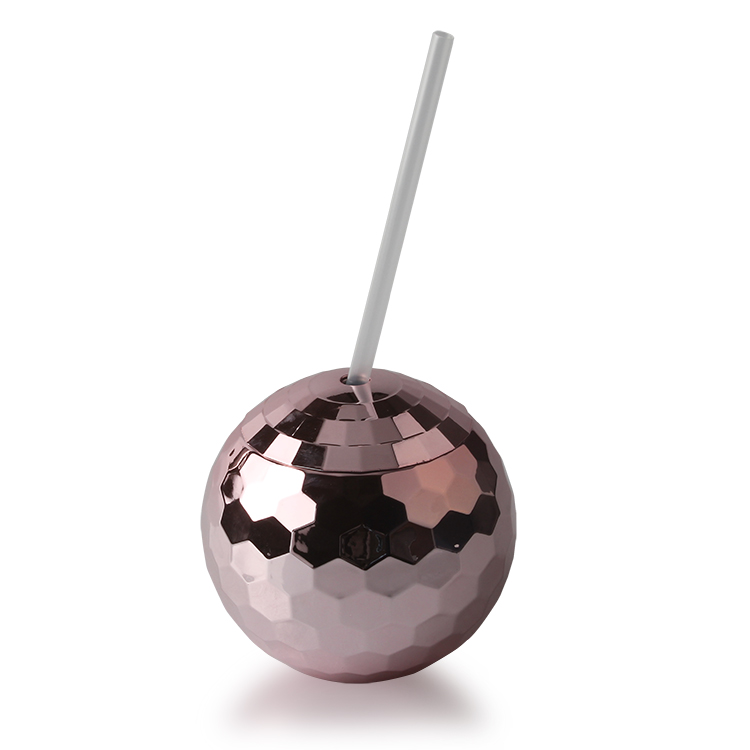 How the Tumbler Cup Came About?
The party ball cups were first used in the 1970s, and the idea of using these cups came from the sparkling party balls used in the decoration of a party. The era was one of the best eras when the birth of disco and parties took birth. So if you are thinking of doing something new with your cocktails at the party, do use these 20 OZ Disco Ball Cup.
Your guests will surely be mesmerized by these unique style party cups and will surely take your idea of using disco ball tumblers for serving cocktails. A disco ball tumbler is made from BPA-free, non-toxic, and safe material. PS is also used in constructing these cups as it can be recycled, which benefits the current environmental protection concept.
How Disco Ball Tumblers become Multipurpose?
The disco ball cups can hold a variety of various party drinks of your choice; it sets a beautiful atmosphere at the party because of their unique design and practicality. It is the perfect piece of gift for alcoholics as well as for party animals.
Usable for the bedroom and even on a sunny day beside your pool, creating a warm atmosphere
People also use this eye-catching piece of art to keep birds away from their gardens as birds are afraid of reflected light
What Glass Should I use for Cocktails/beer?
We provide the best party recyclable disco ball tumblers, and they are present in several exciting colors and with uniquely elegant designs. These party cups are best for having a cocktail/beer during a party. There are some gorgeous colors present in these tumblers which will make you feel amazing having your cocktail in it; these colors include-
Rainbow disco ball tumbler
Silver disco ball tumbler
Disco ball cocktail cup
You will enjoy your drink more when having it from these gorgeous disco ball tumblers. They are lightweight and easy to carry; a straw is attached to them for better use. These cups also contain a lid, so don't worry about any spilling of juice or beer on the dance floor.
Not every tumbler or cup is made in the same manner. Therefore, choosing the best party cup per your party needs is advised. It has a spiral design at the mouth to prevent the lid from slipping. It will keep your drink safe while enjoying the party and vibrating on the songs.
What can I use instead of Classic Cocktail Glass?
If you are looking for something new and unique, you can use disco ball cocktail cups or tumblers instead of those classic cocktail glasses. Disco ball tumblers are highly used by those people who love to invent something new at their every party.
Photoholics use these cups as their props to click something new and post the best picture on social media. However, they are better for use in house gatherings as they can be easily cleaned and are recyclable.
Rainbow disco ball tumblers and Silver disco ball cups can even match your flashiest party dress, bringing more ambiance to the party. Classic cocktail glasses are not durable, but these tumblers are. With durable cups, you can efficiently serve cold beverages, drinks, and mocktails to your friends and other guests.
You can even gift them at birthday parties or bachelorette parties to your friends; indeed, they will like this fun gift from you. You can have any cocktail, whether a beer, whisky, vodka, or rum, in these cups as they have good holding capacity. They are not over decorative but look simply attractive more because of their shape and shining pattern with different colors.
Some Novelty Party Drinkware for Cocktails/beer
Every party drinkware serves almost the same purpose at a party of serving the cocktail/beer of your choice. Novelty party drinkware can be used on both days and at night parties, but they can be better used in pool parties, public outings, and barbeques.
Listing some of the novelty party drinkware for your cocktails/beer:
Disco ball tumblers
Classic cocktail glass
Rainbow disco ball tumbler
Icecream tumblers and many more
Do you want to start a party with bling plastic disco ball cups? Then it would be best if you bought the disco ball tumblers or Disco Ball Cups 20 OZ Plastic Drink Tumbler, which will best suit your cocktail/beer requirement. These ball tumblers are super attractive and are fun to use at big parties.
These cups can be spotted easily at parties due to their structure and glittering appearance; kids love to use them; it has a built-in straw and is picture-worthy.
The Benefits of Using Plastic Cocktail Cups
If you invite many people to your party and want to save money by buying cocktail cups, then you must go with plastic cocktail cups and plastic disco ball tumblers. They will indeed play the role of protagonists of your parties and events.
Thanks to their unique quality and excellent price, their aesthetic contribution, and the possibility of mixing with the theme you want.
Some of the advantages of using these party ball plastic tumblers:
Ideal for cafes and restaurants that provide good customer service.
They allow you a safe and comfortable journey.
They are made of rigid plastic and, therefore, support hot drinks.
You can enjoy your drink in any color, shape, size, design, and diameter.
Present with a lid and straw for better use
The Bottom Line
Undoubtedly, these disco ball tumblers will satisfy you even beyond the line with your party needs, bringing extra sparkle to your party. Disco balling cups are prevalent at parties because of their beneficial use and their surprising appearance that will make everyone go around the party enjoying their drinks with these gorgeous designer party cups.
They are available at a minimum price with excellent quality and will meet your needs of serving the cocktail in the best party cups. They can be used as an effective marketing strategy. Plan your formal events and parties with the best party disco tumblers and have fun!