What's that one thing that makes every event mesmerizing? It's the refreshing cocktails that liven up a party, and that's only possible by making the cocktails with a simple plastic cocktail shaker. Is it possible not to get mad after having a batch of pleasant cocktails with your friends and partner? To sit beside your loved ones and enjoy their company while feeling a sort of magic in the air? All the cocktail fun is only possible when you have access to the best-blended cocktail, which could easily be made after using plastic cocktail shakers. Furthermore, it becomes straightforward with the plastic shakers to make several types of liquors like rum, vodka, whisky, etc.
Why plastic cocktail shakers for your perfect cocktail?
Those in love with different cocktails might love to explore its flavors and develop their taste with something new and unique. If you are a cocktail fan and want to focus more on cocktails, then a plastic cocktail shaker is the best product for you. A standard-size plastic cocktail shaker or mini plastic cocktail shaker will best fit your requirements for a good cocktail. A standard-size cocktail shaker can also be defined as a two-piece cocktail shaker used to mix beverages, usually used for mixing alcoholic beverages.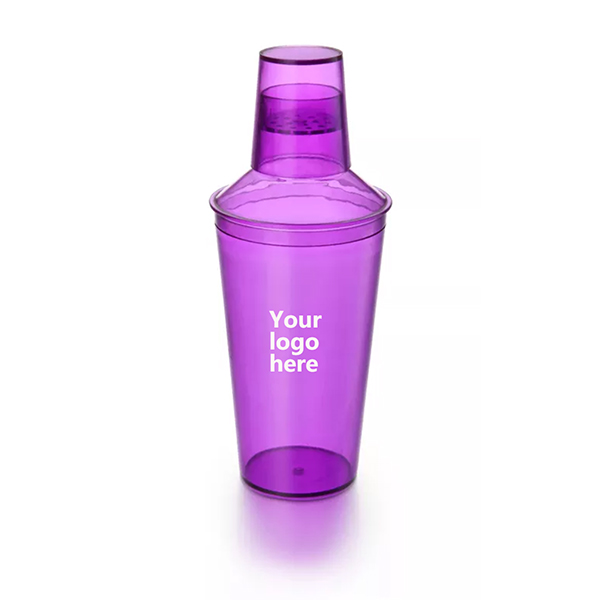 1. Plastic cocktail shakers serve several benefits
Plastic cocktail shakers are helpful for those who are not habitual of making cocktails with steel shakers. These cocktail shakers serve several benefits, which include-
Transparency- this can help you look at the shaker's level and the mixed liquids in it.
Lightweight- so you can easily handle them
Less noisy as compared to the steel one
Easy to use
The best part of making drinks with plastic cocktail shakers is that You can enjoy drinks even at home, putting minimum effort instead of running to a bar or cafe every time.
2. Find these qualities in your plastic cocktail shaker
When looking for a perfect cocktail shaker, you must look for shakers with these qualities. Available in deliberate designs and colors. The construction of the cocktail shaker involves these qualities mentioned below;
Use high-quality plastic as the raw material of shakers.
They are food-grade material which is BPA-free.
Robust in nature and has strong sealing
Not easy to leak.
The simple shape is easier to clean.
Now moving forward, you need to know the parts of the cocktail shaker so you can mix it well without messing up. A plastic cocktail shaker consists of a lid, a built-in filter, and a cup body; all are easily detachable. The body of the container has measurements beautifully marked on a graduated line on the surface. You can easily find shakers in pubs, bars, restaurants, and cafes; you can even use them at home to meet your needs for a perfectly blended cocktail. Lastly, the most important thing while buying a product is price. So, do not spend much and try to buy the best cocktail shaker at the minimum price.
What is the most common cocktail shaker?
The 14oz plastic cocktail shaker is the most commonly used standard-size cocktail shaker; it is handy and an essential combination of 14 oz. Mixing glass and a 28 oz. Metal shaker tin. Enjoy the best cocktail made with the standard-size plastic cocktail shaker. Not every cocktail shaker acquires the same qualities; for example, there is a slight difference between the pint glass and the mixing glass, so make sure you do not end up messing up with things and losing a batch of cocktails.
Well, those who are regular on a drink will not make a fault even by mistake. A plastic cocktail shaker serves the purpose of mixing and straining the cocktail and is therefore known as a multi-tasker cocktail shaker.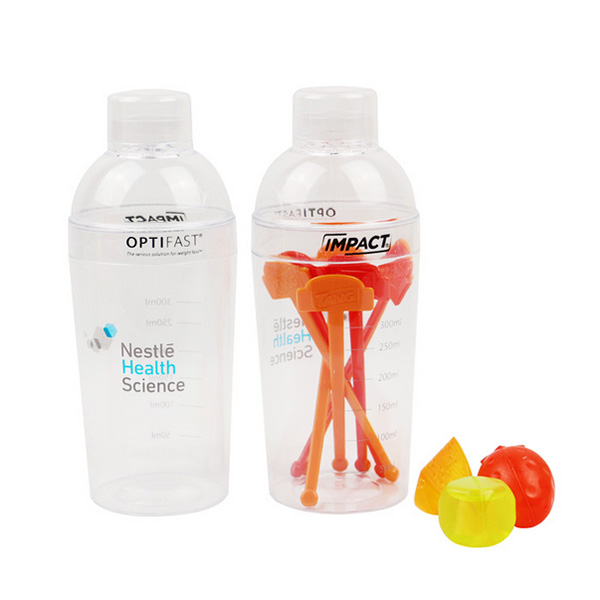 Steps involved in mixing the cocktail
Combine all the ingredients in the mixing glass, and fill the larger can with ice, but make sure you do not spill any ice. Try to seal between the two parts of the share by placing your palm at the top of the can.
Lift the shaker with the help of one hand balancing both the jars, and shake vigorously. Remember, the minor can should always be placed at the top while shaking, and avoid pointing it toward the guests.
Shake it for around 12 seconds, and then remove both the cans by taping the base from your other hand to the point where it meets the large can.
There are two types of filters for the plastic shaker-:
The Hawthrone strainer
Julep strainer
*Before pouring the drink into the glass, place the Hawthorne strainer over the can to restrict the ice from getting into your cocktail. The ice should be dumped after shaking, and ensure that the used shaker is rinsed in cold water for subsequent use.
What size is a plastic cocktail shaker?
Every time when you start making a cocktail, make sure you make it with a standard-size cocktail shaker or a mini plastic cocktail shaker; it will neither be significantly less nor be too much.
Size matters a lot
Plastic cocktail shakers are available in several sizes (ounces), which might be a standard size or a mini one. Ideally, the standard size of a cocktail shaker is 14oz. 14oz plastic cocktail shaker is easy and comfortable for your great house party on any occasion; also used by bartenders and coffee shops.
You may see cocktail shakers varying in size according to their holding capacity. You can custom a right size per your preferences. The mini plastic cocktail shaker is the smallest of all sizes, starting from a 6oz plastic cocktail shaker.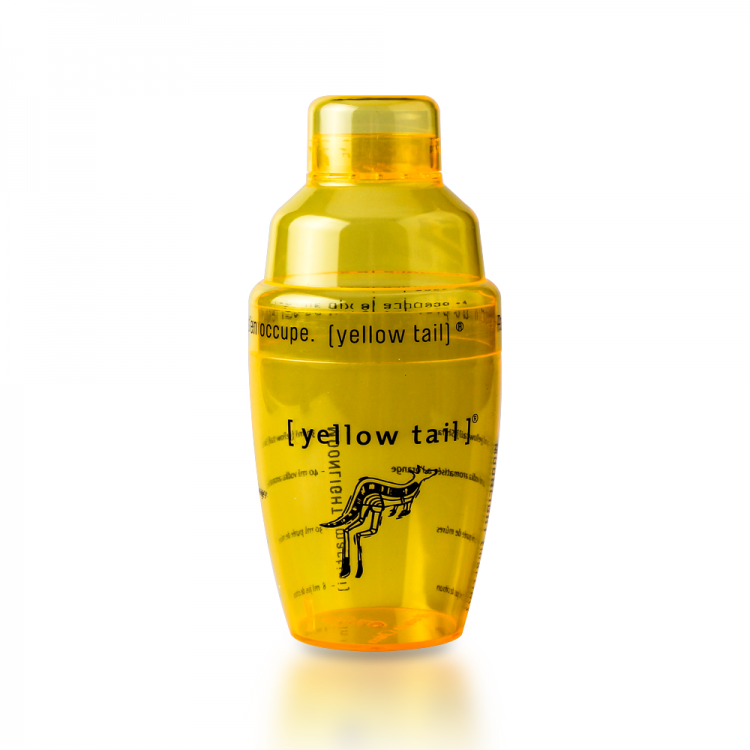 Similarly, the size increases and reaches 14oz, the standard size used in a plastic cocktail shaker; the most common plastic cocktail shaker also comprises the standard size. The maximum size of a plastic cocktail shaker is 24oz, and the giant cocktail shaker holds a capacity of 110oz, known as the Sasquatch cocktail shaker.
How many ounces is a standard plastic cocktail shaker?
Cocktails are the most important thing to enjoy at the party, and if you are good at making it, then there is no chance of you missing out on any fun at the party. You may even impress people with your cocktail jumbling skills.
Making a cocktail requires much less effort and is more accessible than using a plastic cocktail shaker. These cocktail shakers vary in ounces; it's on you what size you are comfortable with. Usually, bartenders at pubs, bars, or cafes use the standard size cocktail shaker, which is between 14oz plastic cocktail shaker to 24oz plastic shaker, as it is easy to handle and comfortable to use.
You can use these shakers to make desirable cocktails for your house parties. However, people are concerned with the amount of liquor and other liquids in their cocktails. Therefore, the measurement is marked on the shaker to understand the measuring unit better and not destroy the taste of a fantastic cocktail.
The Bottom Line
A lousy cocktail can spoil your and even your guest's mood in seconds, try making a cocktail with the help of  6oz or 14oz plastic cocktail shakers and enjoy the party without ruining it. It is the best thing a person could have who loves to drink and explore cocktails. These accomplish several qualities that might make you even more raven to purchase them. Impress your guests with your cocktail-making skills with the help of none other than standard-size plastic cocktail shakers. They are the best fit for your perfect cocktail.