Whenever you are throwing a nice party or just planning to enjoy your evening with a good cocktail, the talk always ends on a good cocktail shaker. A good cocktail shaker dgives you the perfect blended cocktail drink. However, there are several options in the market that its easy to get confused. You can find acrylic cocktail shakers, metal cocktail shakers, etc., in the market.
Every cocktail shaker comes with its features and advantages. But the question pops up which one is the best to use. Some people prefer metal cocktail shakers, while some go for plastic cocktail shakers. To eradicate this confusion, here we are taking a comparative note on plastic and metal cocktail shakers. First, we will discuss whether the quality of the cocktail shaker matters in making the drink or not. Later, we will also compare the effect both cocktail shakers put on the taste of the drinks. Let's begin!
Are plastic cocktail shakers good?
Whenever a person thinks of buying a cocktail shaker, the first question is whether a acrylic cocktail shaker is good. But before answering this question, you need to understand that various qualities determine a good cocktail shaker. You must look into its shape, size, grip, design, and add-on features like a filter. You need to consider all these features collectively and find a balance to find the ideal option. They offer a wide range of options with their fantastic flexibility when we talk about plastic cocktail shakers or acrylic cocktail shakers. Let's see the pros of plastic cocktail shakers here;
Plastic cocktail shakers are readily available in different designs. It is because they are easy to mold in several shapes and artistic designs. That's why even professionals also choose plastic cocktail shakers in their bars or hotel, providing more aesthetically pleasing options. Moreover, you can experiment with different designs and choose artistic or quirky forms per your taste.
Plastic or acrylic material is also easy to work with. That's why you also get several options in its shape and volume. Plastic cocktail shakers give more control over the size and volume of your drinks by providing different sizes. You can also get them custom-made quickly on your requirements of size.
These are cost-effective and pocket-friendly. If you are tight on budget, you can easily find cheap plastic cocktail shakers. It is because acrylic is not as expensive as metal.
When you choose a cocktail shaker, then its grip is crucial. Sometimes metal shakers can be slippery because of their smooth finish. However, acrylic offers a much better grip along with a smooth finish. That's why you should choose a cheap plastic cocktail shaker for a good grip.
Acrylic cocktail shakersprevent heat transfer from the container to the hands while preparing the cocktail. This retains the temperature of the ice for a more extended period than metal cocktail shakers.
Last, the variety of add-on features that plastic shakers can offer is incomparable. You can quickly get different lids, filters, handles, etc., with plastic cocktail shakers bulk.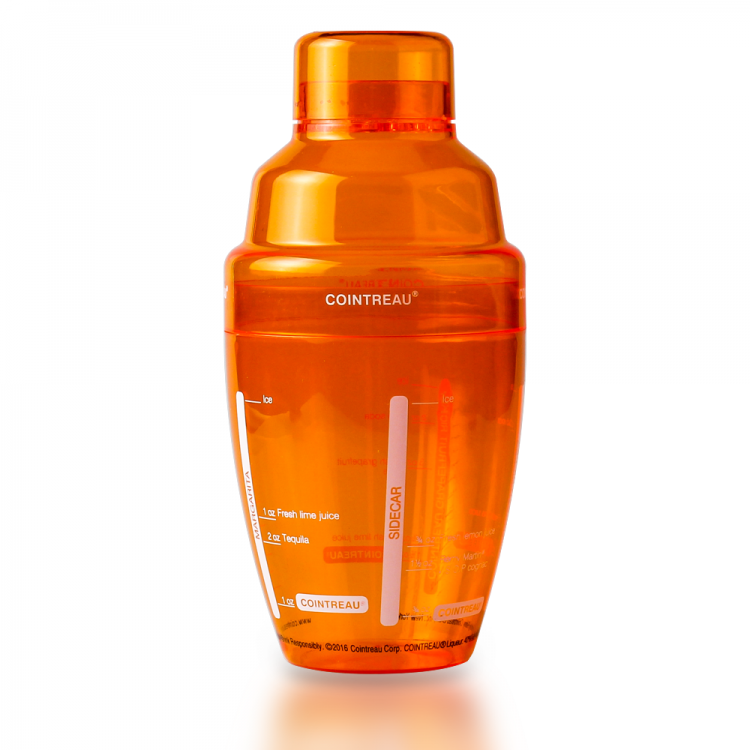 Does the quality of a cocktail shaker matter?
The quality of the cocktail shaker matters. It determines its longevity as well as the efficiency of making a cocktail. A good quality cocktail shaker means you get excellent results in fewer efforts. The quality of cocktail shakers depends on the material and the build. Plastic is an excellent option if you want a long-lasting cocktail shaker. It is a cost-effective as well as durable option. Metal cocktail shakers are also durable but come with hefty tag prices. You can also order bulk cocktail shakers if you plan to open a bar or restaurant in plastic material with budget friendly prices. These will help you get unique products for your bar in your budget.
Similarly, when you are preparing a good cocktail, the shaking process becomes very crucial. It helps in blending all the juices uniformly to give a good taste. That's why a good cocktail shaker also needs to be lightweight. An acrylic cocktail shaker is lightweight and handy compared to a metal cocktail shaker. You can easily use a cheap plastic cocktail shaker to blend your drinks effortlessly. However, for metal cocktail shakers, you will need extra effort. This is not prudent, especially for bars and restaurants where the orders must be prepared fast for the guests.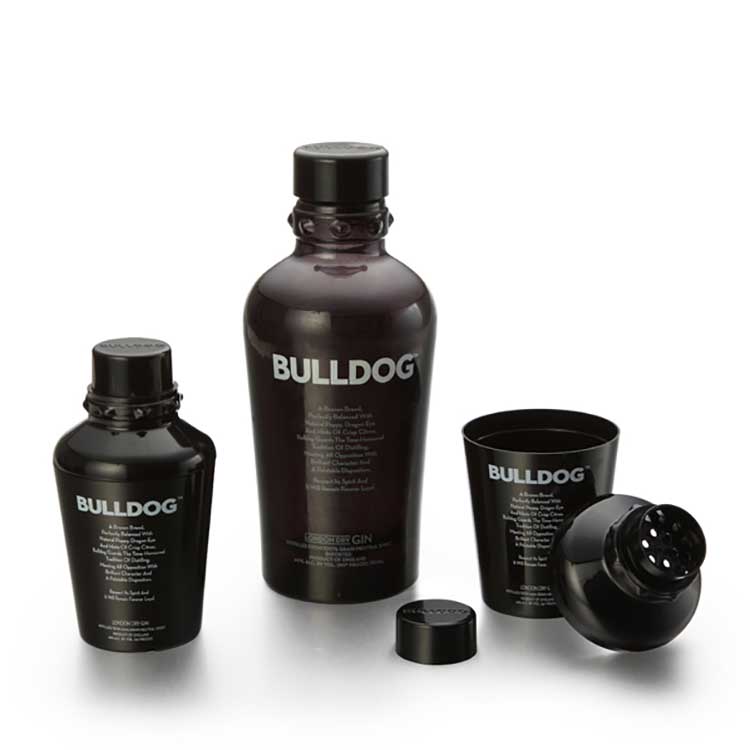 Metal vs. plastic shaker affect the taste of drinks?
Several people ask the question of whether the material of the cocktail shaker affects the taste or not. Many people say that metal shaker offers a better taste. However, there is no proof of this claim and not enough scientific research. So it brings us to the fact that blending is the most crucial aspect of determining a cocktail's taste. And due to its lightweight plastic shaker offers the best-tasting cocktail drinks with its effective blending.
Moreover, most plastic cocktail shakers bulk are recyclable, making them environmentally friendly. Therefore, it is perfect for commercial spaces where bulk plastic cocktail shaker orders are made frequently. This helps reduce waste products through the use of bulk plastic cocktail shakers in the industry.
What is the ideal size of a cocktail shaker?
The ideal size of the cocktail shaker depends upon the requirements. For bulk cocktail shakers to use in bars, the size should be around 16 OZ. The most commonly used size offers effective blending in less effort and the ideal quantity for serving. On the other hand, for personal or individual uses, small bulk plastic cocktail shakers are good, which range around 8 OZ.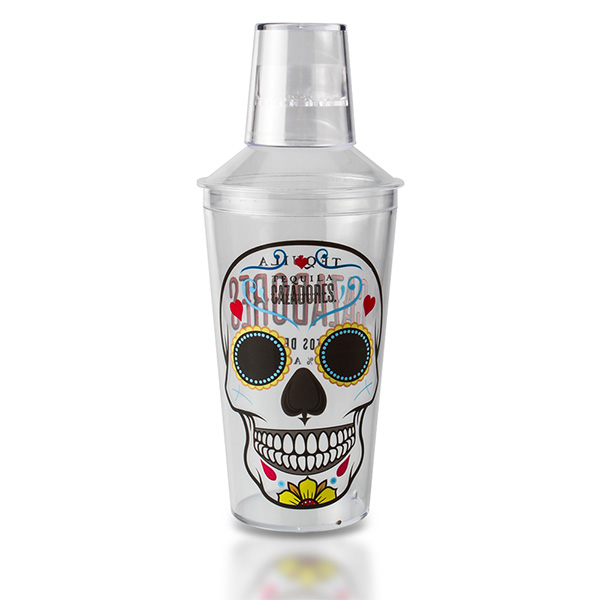 Conclusion
Choosing a good acrylic cocktail shaker is essential to get the best tasting cocktails. However, there are several things that you need to see before making your choice. Especially if you are buyingyou need to decide prudently. The plastic cocktail shaker proffers better functionality between metal and plastic cocktail shakers. It is lightweight, which offers uniform and easy blending. Moreover, it's durable and comes with several add-on options. You can also choose among different designs and shapes.