If you're shopping around for drinkware, the different styles might confuse you. Anyone looking for kitchenware for a new home or apartment will want to buy a selection of products. If you're someone who does a lot of entertaining, then bulk tumbler cups might be the perfect choice for your living space. Mason jar plastic cups are a brilliant solution for anyone with kids. You have probably spotted custom plastic mason jars at weddings and parties. Plastic coffee mugs are ideal for anyone who is always on the go.
We're going to cover everything you need to know about these four different types of drinkware so you can decide which one works best for you.
1.What is a Tumbler?
A tumbler is a tall drinking glass that rarely has a handle and typically includes a lid and straw. Most of the popular tumbler that you'll find on the market are novelty inspired, such as a pineapple tumbler with straw.
Acrylic tumblers with lid and straw are ideal for anyone who wants a travel mug for commuting. If you like the idea of a tumbler but need your daily caffeine dose, you can pick up custom plastic coffee mugs instead.
You can have insulated tumblers personalized if you want something you can take with you to work or college. If you drink more hot drinks than cold ones, buying plastic coffee mugs in bulk might be a better choice for you.
Bulk tumbler cups are an affordable way of building your drinkware collection, especially if you plan on entertaining. If you like the novelty of tumblers but want something that is work appropriate, have a look at personalized plastic coffee mugs.
The best way to buy tumblers is to place a plastic tumbler with straw bulk order. You'll always have a tumbler on hand for when you have guests over or are travelling.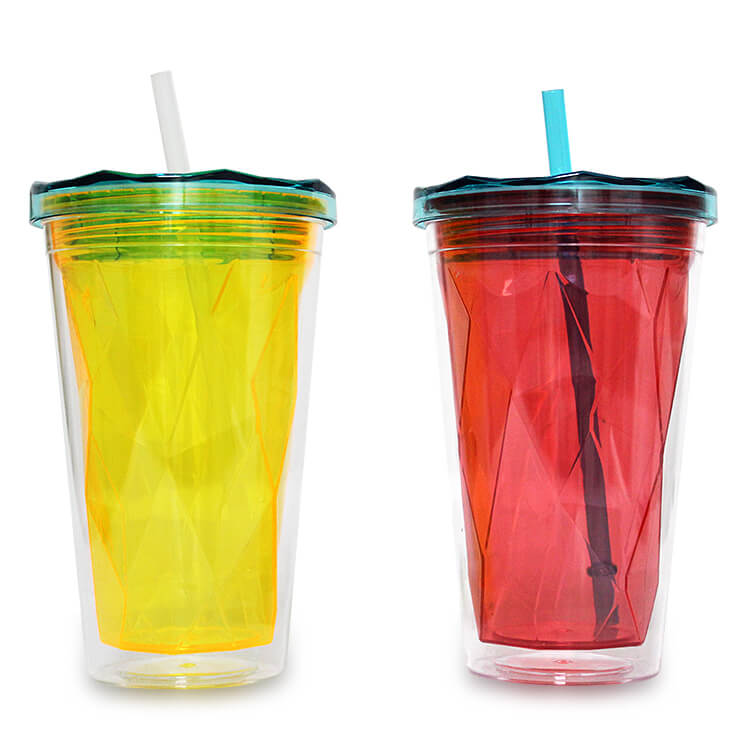 2.What is a Glass?
Glasses are the most popular kind of drinkware that you'll find. They come in all shapes and sizes, with everything from glass coffee cups to whisky glasses. Typically, a glass is a more formal choice than a tumbler and doesn't have its functionality. A glass takes its name from its material, which is breakable and can chip. If you're buying drinkware for the first time, you'll want to pick up some glasses for when you have guests.
A mason jar is a type of glass which comes with a screw-top lid, like the containers used for jam. Although it is usually made of glass, you can find plastic alternatives. You can often find a plastic mason jar with handle at cocktail parties. The style is commonly used by both adults and children alike.
Although a glass is a traditional drinkware choice, there are other options. The nearest drinkware style to a glass would be a tumbler which comes in a similar tall silhouette to popular glasses. If you're trying to get in your water intake, you might want to place a plastic tumbler with straw bulk order.
For party hosting, opt for plastic beer mug shot glasses instead of more fragile glasses. If you have a child and want something a little more fun that you don't need to worry about breaking, you can opt for a pineapple tumbler with straw. Children are also fans of personalized plastic mason jars with lids, which are ideal for children who are prone to spilling their drinks.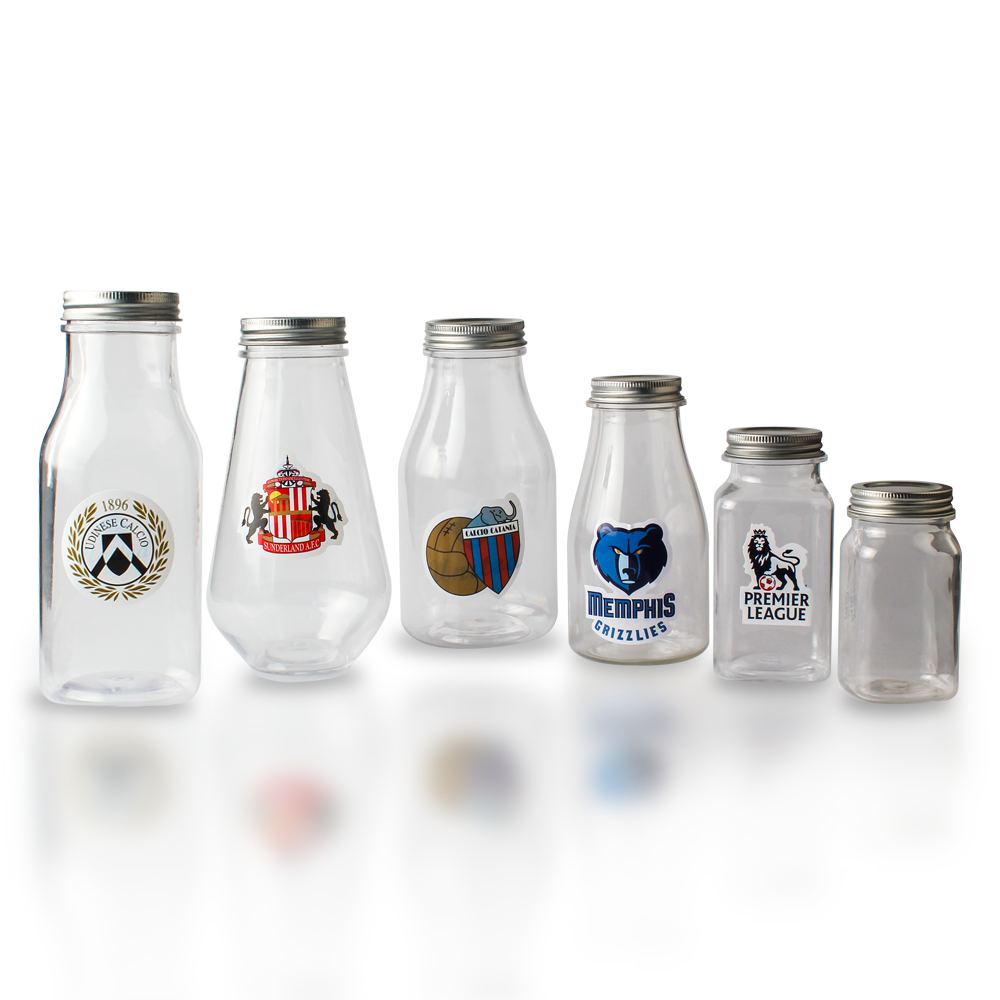 3.What is a Cup?
A cup is similar in shape to a glass and is typically made from plastic. Cups began their life as a staple at tea parties. They were made of fine china and presented on top of a saucer. Today, cups have evolved into a more casual piece of drinkware, becoming slightly larger and circular. You may occasionally find them with a handle, or two handles if it's a children's cup. Most cups tend to be on the shorter side, usually designed to hold a single serving.
Cups are similar in size to mason jars, which can be more aesthetically pleasing. If you have young children, mason jar plastic cups will be your best friend. The great thing about cups is that you can choose from a spectrum of plastic novelty cups that double as party favours. Speaking of party planning, personalized plastic mason jars with lids are ideal for entertaining and are perfect for cocktails.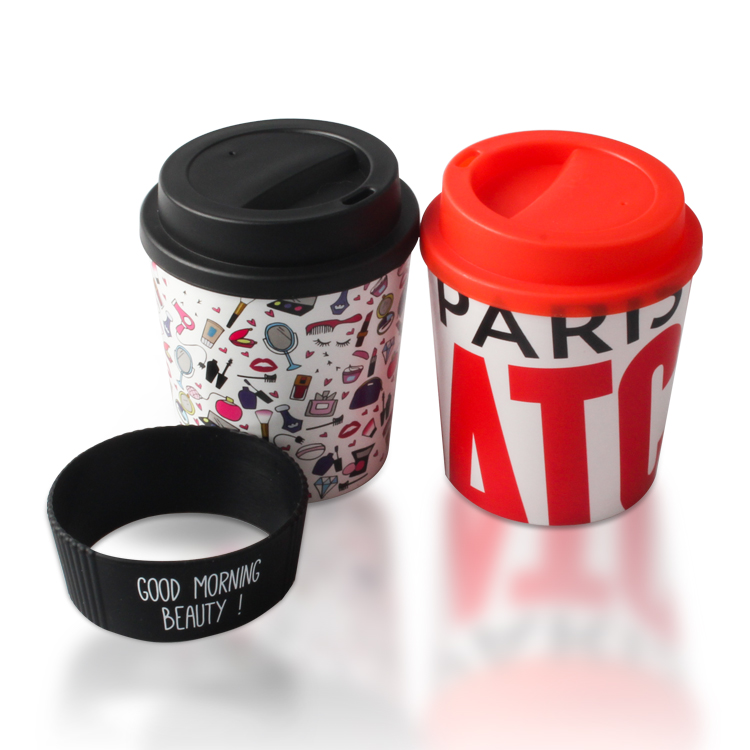 4.What is a Mug?
A mug is similar to a cup, with a larger capacity. The main practical difference between a cup and a mug is their drinking purposes. You can drink anything out of a cup, whereas a mug is traditionally for hot drinks. Mugs characteristically come with a large handle, making it easier to hold your drink if it's hot. Alternatively, mugs can work for alcoholic drinks if you're at a party. Plastic beer mug shot glasses. Custom plastic coffee mugs give you the option of enjoying the practicality of a mug with the ability to personalize the mug however you'd like.
Anyone who doesn't drink hot drinks would probably prefer acrylic tumblers with lid and straw. An alternative to this would be custom plastic mason jars, one of the most popular drinkware items.
If you drink several coffees every day, it will be more affordable to buy plastic coffee mugs in bulk. For the coffee drinker known for their love of caffeine, personalized plastic coffee mugs are a must-have. If it takes you a while to drink your coffee, insulated tumblers personalized with your name can be a practical alternative.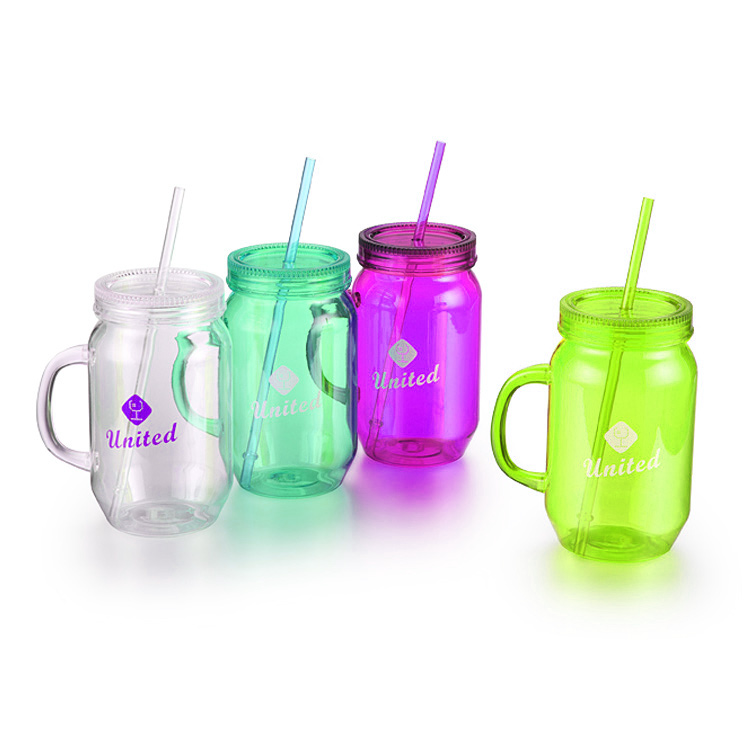 We hope this article helps you decide what glassware is perfect for your lifestyle. You might be someone who could drink everything out of a plastic mason jar with handle, or you maybe you like to switch it up. Bulk tumbler cups are practical for anyone with a larger family, while mason jar plastic cups are the most versatile style. If you're someone who needs their daily caffeine rush, you'll want to pick up some plastic coffee mugs to take with you on the go.