Christmas water bottles are a great way to bring excitement to your Christmas. Christmas is all about creativity, as you can make absolutely adorable things at Christmas. Bring out your inner creativity and print these Santa water bottles with cute and highly innovative designs. You don't need to be an expert, because printing these bottles is really easy and fun. If you are going to host a Christmas party, these Christmas water bottle printable are sure to make a huge impact.
Imprinting any of the artworks or patterns on a simple water bottle will make them a lot more appealing and adorable. You can design your Christmas drinkware according to the theme of the party and make them catch the attention of your guests. You can print a snowman, Santa or reindeer in these bottles and make them the center of attraction for any kid's party. Along with lighting up the whole atmosphere, these bottles will also spread the message of hydration.
Some tips for choosing a gift
Do you want to enjoy your Christmas along with caring for the earth? Here are some great gifting tips for you:
Buy less and gift more: You can opt for some affordable options instead of wasting a lot of money in buying gifts. Just buy any of the affordable gift options and design them as per your taste. The gifts with your personal touch and thoughtfulness will be appreciated much more than expensive gifts.
Choose gifts made from recycled materials: Many products made from recycled and eco-friendly material are available these days. Opting for these gifts help reduce waste along with being safe for health.
Opt for Battery-Free gifts: Discarded batteries tend to deplete our environment by being a hazard. Even rechargeable batteries are also dumped into the waste. So it is always better to opt for gifts without a battery.
Children's toys that encourage violence must be avoided: Always try to opt for fun and creative gifts for children instead of those which gives way to violence. The gifts must help children to explore their creativity.
Plastic-free gifts: You must always choose any other material than plastic. Plastics are highly hazardous to the environment; various other high-quality materials are available in the market you can replace your plastic products with.
If you are looking for a gift that fulfills all the above-mentioned criteria along with being really cute, you can always opt for our Christmas water bottles to present to your loved ones. Our tumbler comes with a vast canvas, availing you the option to print anything you choose. Just order these cute cups, print any of your favorable printable, fill these tumblers with candies, and you are good to go. These Christmas plastic drinkware with Santa or Christmas bells will make everything go merry.
These tumblers make the perfect gifting option for your loved ones, employees or customers, as along with being highly fashionable, they are also great promotional merchandise. You are no more required to worry about promoting your company, just print the logo or name of your company on them and leave everything to them. Such adorable promotion will be loved by everyone, hence replacing any other conventional promotional tool.
Choosing reusable water bottles as the Christmas gift
1. Skinny tumbler with cover for events
These 15oz skinny Christmas plastic bottles come with a double-wall, making them highly durable and perfect for any occasion. The high quality, food-grade and BPA free material used in these tumblers make them highly safe for your health.  This drinkware avails you a range of color options to select from. Coming with a wide canvas, you can easily print any artwork and design in the tumblers according to the celebration.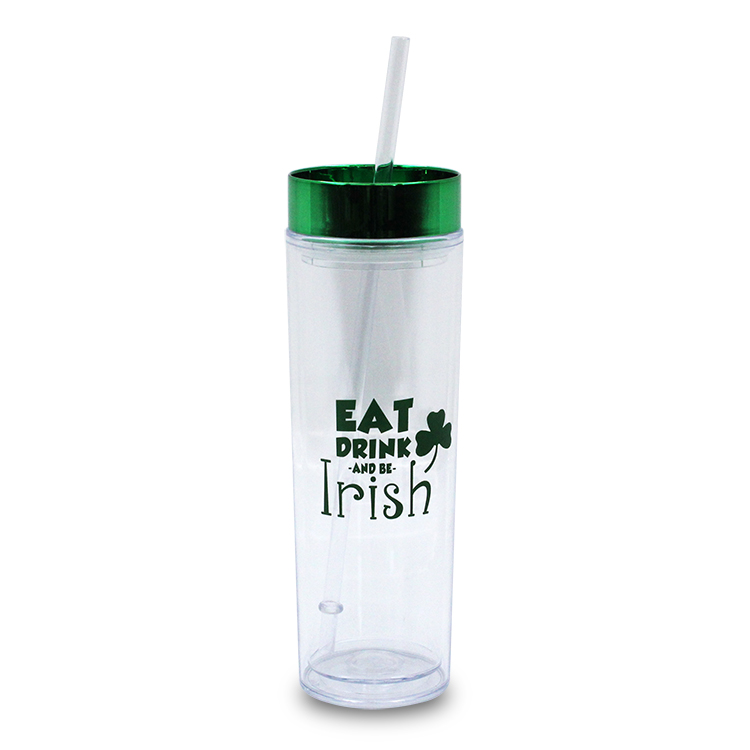 2. Plastic Coffee Tumblers
Are you planning to host a coffee and doughnut? These fancy water tumblers will go along with the festive theme. If you are one among them who embrace the holidays in everything from music to coffee, then these unique collectibles are suitable for you. They will ensure that your home is full of Christmas atmosphere.
Familiarize the world with your brand by getting them imprinted in these bottles and gifting it to your loved ones across the globe. These affordable options can also be used as a freebie for any event or show; hence they will catch the attention of your audience. Just buy these tumblers, and they will fit perfectly on every occasion.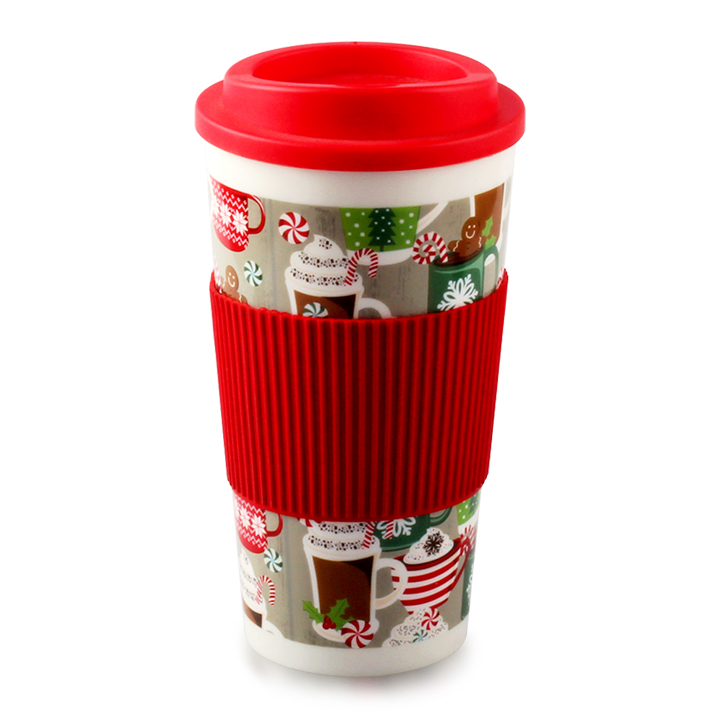 3. Promotional Snowman Tumbler in Plastic 16oz
The reusable snowman tumbler can be your perfect companion while shopping, travelling or going to the gym. Grab them now without missing the chance to convey your innovative thoughts and ideas to the world. Easily serve your favorite drink at your Christmas or New Year parties in these FDA approved bottles.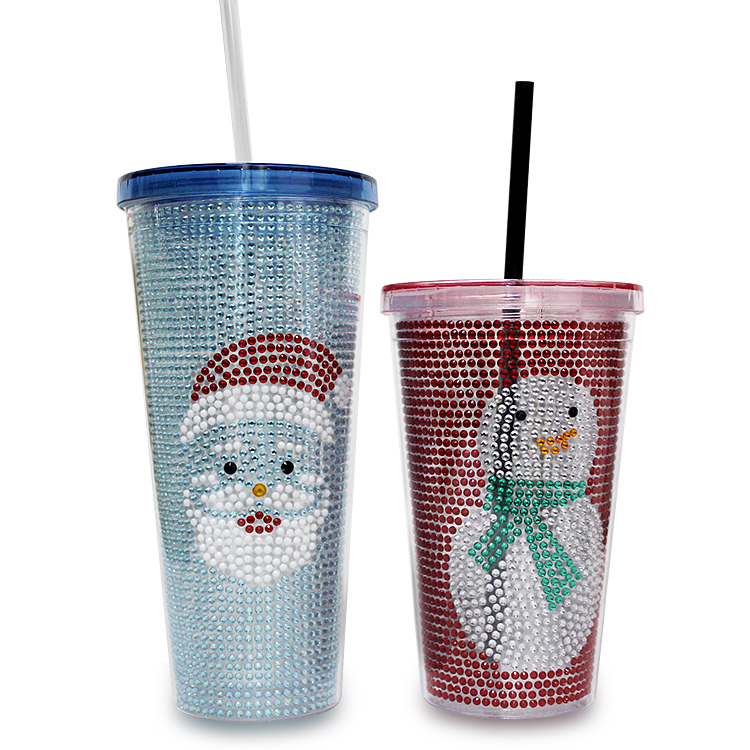 Christmas is the most cheerful and lively festival with various shades of bright color. So why to give your ordinary and dull bottles a chance to ruin the essence of it. Replace your bland bottles with these highly fashionable, colorful and attractive Christmas water bottles and brighten up the entire atmosphere. Give a new meaning to the Christmas gifting by presenting these bottles to the world. Everyone is going to love these gifts along with remembering you. All in all, these extraordinary and multipurpose tumblers are a must have option to give a new meaning to your life. Design each one of them as per the activity or occasion and let the people go crazy.