After gaining a lot of experience in traveling, I know how important it is to keep hydrated when on the road. Having good travel water bottles is vital when touring a new city or going on a trekking excursion. We elaborate on the features of water bottles and explain step-wise features of water bottles and finding the best one for you.
The importance of travel water bottles
Keeping the body hydrated is a must while traveling to avoid fainting. Travel water bottles are an easy way to guarantee access to clean, safe drinking water. They not only give a more environmentally friendly alternative but also use plastic bottles, allowing us to save money in the long term.
Factors to consider when choosing a travel water bottle
When selecting a travel water bottle, there are several factors to consider.
Size and Capacity
Determine how much water you need to stay hydrated during your travels. These water bottles come in various sizes, from small and compact to more extensive options. Choose one that suits your daily water intake requirements.
Material
Travel water bottles are typically made of different materials, including plastic, stainless steel, glass, and silicone. The first factor is durability, weight, and insulation when selecting a material. Stainless steel and glass are often preferred for their durability and lack of chemicals.
Insulation
Opt for an insulated water bottle if you want your beverages to stay cold or hot for extended periods. Plastic bottles have double walls that help maintain the inside temperature of your drinks.
Lid Type
Water bottles have various lid types, such as screw-on caps, flip-top lids, or straws. Consider your drinking preferences and how easy it is to open and close the lid, especially while moving.
Leak-Proof Design
For travel, choosing a bottle that won't leak in your bag or luggage is crucial. Look for bottles with leak-proof seals and locking mechanisms to prevent spills.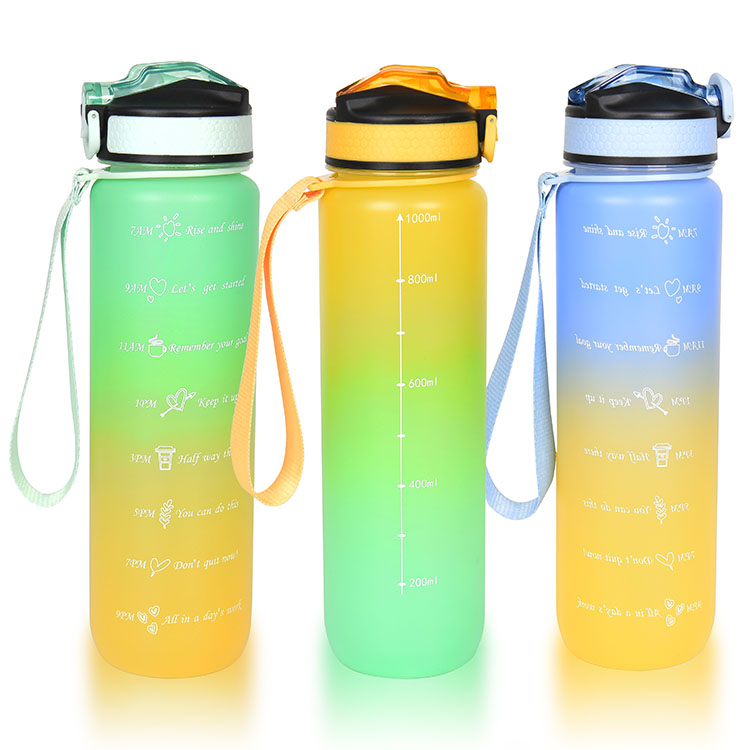 What should I look for in a travel water bottle?
Here are some things to remember when finding good water bottles for travel purposes.
Firstly, a leak-proof cap is essential to prevent spills or leaks in your bag. Finding a bottle with air-tight features, such as screw-on caps or flip-top lids with a locking feature.
The second essential feature is the ease of cleaning. Choose bottles with wide openings or removable parts, making cleaning and maintaining hygiene easier. Additionally, consider if the bottle is dishwasher safe, as this can save you time and effort.
What size water bottle is best for traveling?
The size of the water bottle you choose depends on your personal preferences and travel plans. A 12-16-ounce bottle may be sufficient for shorter trips or everyday use. However, if you're embarking on a long hike or spending a day exploring, a giant bottle with 24-32 ounces capacity would be more suitable.
Always remember that larger bottles may be bulkier and heavier to carry, so consider your comfort and convenience when making a decision. Additionally, consider the availability of water sources at your destination. A smaller bottle may be adequate if you'll have easy access to refilling stations.
Insulation and temperature retention in travel water bottles
Investing in an insulated travel water bottle is a wise choice if you enjoy sipping on cold water throughout the day or prefer hot beverages during your travels. The unique design keeps the temperature of water bottles maintained for extended periods, keeping them cold or hot as desired.
Insulated bottles typically feature a double-wall construction with a vacuum seal, which prevents heat transfer between the liquid and the environment. Find that type of bottle whose body is made of high-quality material, such as stainless steel, to ensure maximum temperature retention.
BPA-free and eco-friendly travel water bottles
In today's environmentally concerned society, selecting BPA-free and eco-friendly travel water bottles is critical. BPA is a chemical present in many plastic bottles, and this plastic material can leak into water and pose health hazards.
Opting for BPA-free bottles ensures you're consuming water free from harmful chemicals. Pick bottles of recyclable or sustainable materials, such as stainless steel or glass, to reduce environmental effects.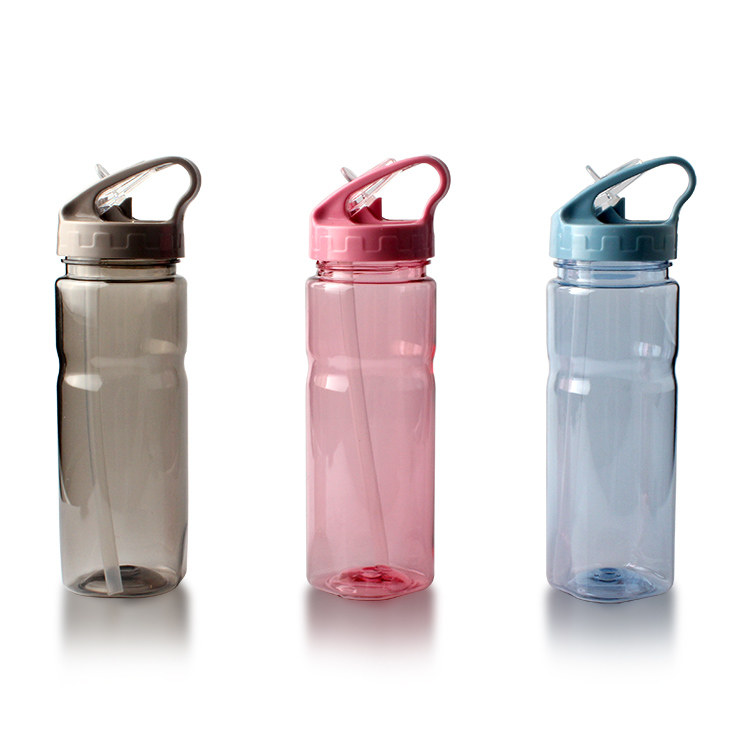 Best water bottles for travel – comparison and reviews
To help you make an informed decision, let's compare and review some of the best water bottles for travel:
Hydro Flask: Known for its excellent insulation capabilities, Hydro Flask offers a range of sizes and colors to suit different preferences. The spread-mouth design simplifies filling and cleaning, and the sturdy construction assures a long lifespan.
Nalgene: Nalgene bottles are renowned for their durability and leak-proof design. These bottles have come in many sizes and feature a wide opening for effortless drinking and refilling.
Klean Kanteen: Klean Kanteenoffers stainless steel bottles with a sleek design and excellent insulation properties. These bottles are available in various sizes and lid options, including a sports cap for easy access to your drink.
Remember to choose a bottle that aligns with your specific needs and preferences.
How do you carry a water bottle when traveling?
Carrying a water bottle when traveling requires some thought and consideration. A few options to keep your bottle easily accessible
Water bottle holder
Invest in a water bottle holder that attaches to your backpack or belt, allowing you to keep your hands free while ensuring quick access to your drink.
Side pocket
Ensure that your bottle fits securely and won't fall out when you're on the move.
Crossbody bag
If you prefer to have your water bottle within reach at all times, consider using a crossbody bag with a dedicated pocket for your bottle. Choose the option that suits your travel style and ensures the convenience of accessing your water whenever needed.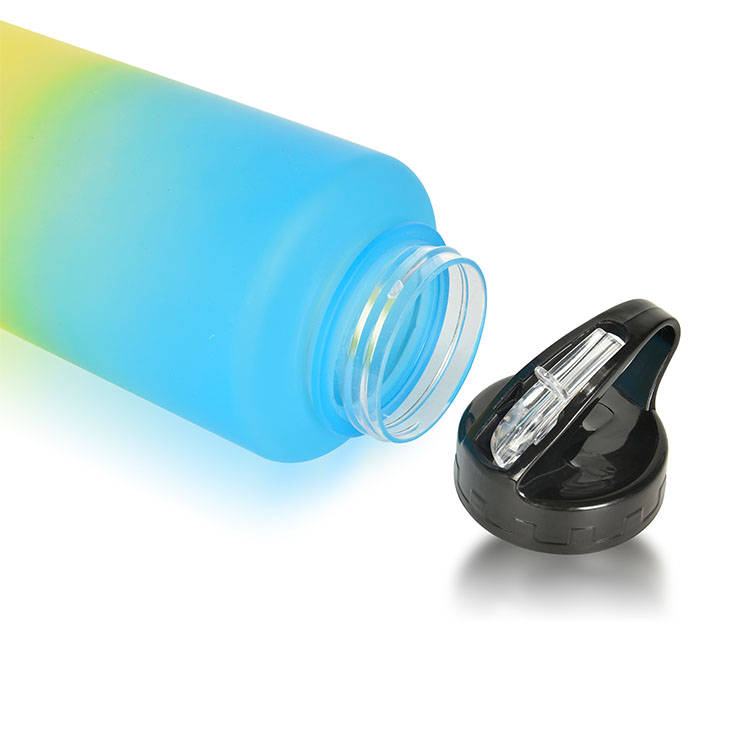 Customization options for travel water bottles
Making your travel water bottle special makes it stand out and may also help avoid confusion. You may personalize many companies' products by adding your name, initials, or a design on the bottle. This makes it easy to identify your bottle and gives your travel items a special touch.
Consider engraving, stickers, or custom paint jobs to make your bottle stand out. Just ensure that any customization does not compromise the quality or safety of the bottle.
Conclusion – Finding the perfect travel water bottle for your needs
Staying hydrated and taking full advantage of your trips require the perfect travel water bottle. To choose the ideal bottle, consider the elements covered, such as material, capacity, insulation, and customization possibilities.
Always put safety and sustainability first by selecting BPA-free and environmentally friendly products. It doesn't matter where your travels take you; having dependable travel water bottles will guarantee that you always have access to fresh, clean water.