In today's constantly evolving world, staying updated with the latest trends doesn't only apply to technology and fashionwear, but also water bottles. Water bottles have undergone a significant style transformation from merely being repositories of water to designer fashion accessories. This article will help us explore five aesthetic water bottles to keep up with the latest trends. It includes water bottles celebrities prefer the most, water bottles popular with VSCO girls, and most admired on TikTok. 
What Kind of Water Bottles Do Celebrities Prefer?
Hydro Flask stands firmly regarding water bottles as a Choice of Celebrities. Hydro Flask features an insulated and double-walled stainless steel interior with a powder-coated exterior. It is alsp available in vibrant colors and sleek designs. Unlike aluminum, glass, and plastic bottles, Hydro Flask does not dent easily, crack at the bottom, or deteriorate with regular use. All the above qualities make the Hydro Flask a hot favorite with celebrities like Justin Bieber, Kendall Jenner, and Kourtney Kardashian. Let's understand further what makes these water bottles so appealing.
Customization: Hydro Flask comes in various colors and sizes. Including 18, 21, and 24 ounces, with interchangeable lids, allowing celebrities to match their Hydro Flasks to their unique styles.
Temperature Control: The bottle's dual-wall vacuum insulation keeps liquids hot for 12 and cold for 24 hours. Allowing celebrities to enjoy their favorite beverages at the perfect temperature.
Eco-Friendly: Many celebrities are advocates for an eco-friendly lifestyle. And Hydro Flask's commitment to reducing single-use plastic waste aligns perfectly with this ethos.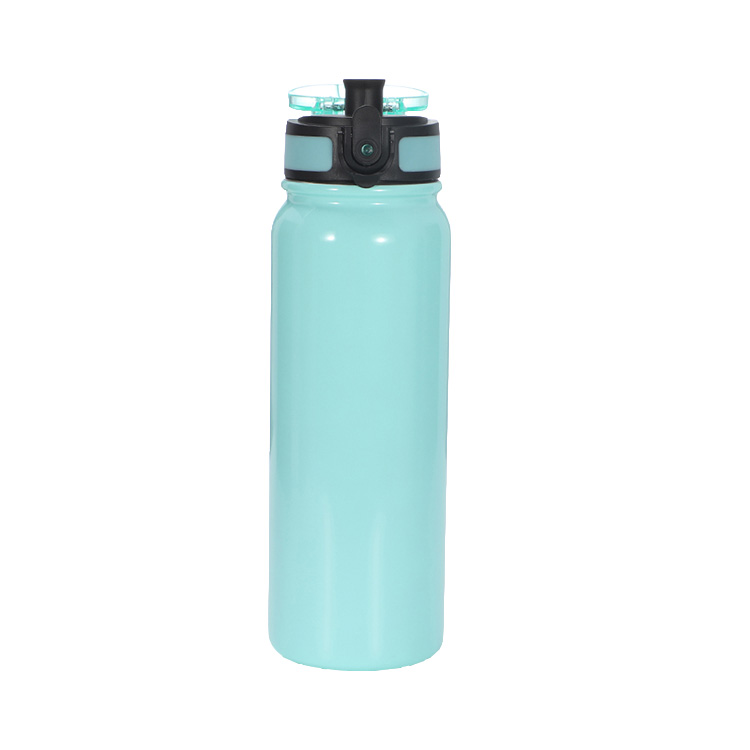 Which Water Bottle Do VSCO Girls Use?
The VSCO girls took the internet by storm, making their favorite S'well water bottle an instant hit. VSCO girls, known to be ardent nature lovers, promote eco-friendly products with minimal aesthetics. It is the reason why they connect with the S'well bottle so strongly. Some of the features that make the S'well bottle a hit with VSCO girls include:
Sleek Design: S'well bottles feature a minimalist aesthetic design and are available in various colors and patterns. It is an attribute highly appreciated by VSCO girls as it allows them to pair these bottles with their outfits effortlessly.
Sustainability: Just like VSCO girls, S'well is passionate about sustainability. These BPA-free bottles are made from stainless steel and help reduce plastic waste.
Functionality: S'well bottles keep beverages cold for 24 hours and hot for 12 hours, making them the perfect functional and stylish travel companions for VSCO girls.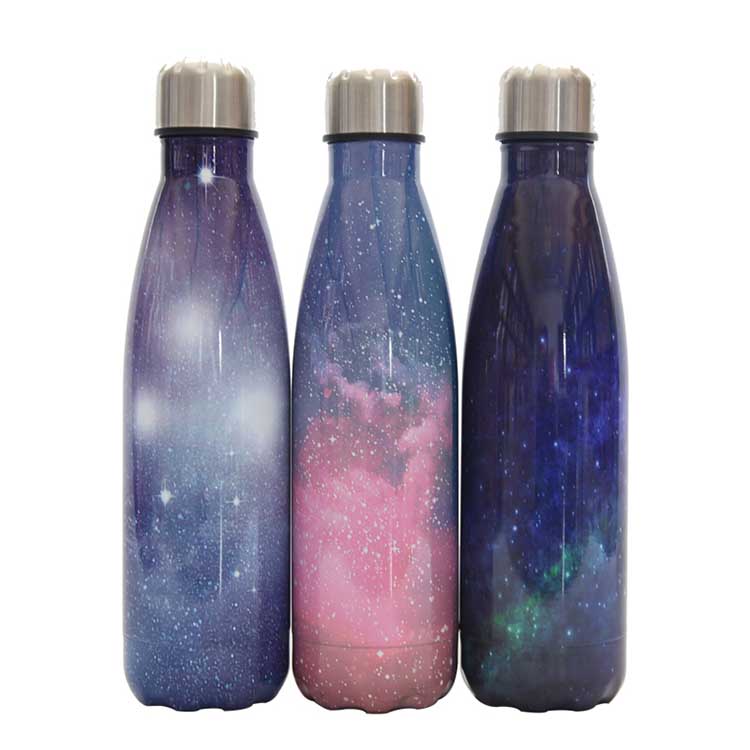 Which Water Bottles Are Popular on TikTok?
1. Takeya – The TikTok Sensation
Although there are a few notable aesthetic water bottles with a straw or without them, like the Frank Green Bottle, that gained popularity on TikTok, the one that has created quite a sensation is Takeya. You can find hundreds of users displaying the bottle's innovative features and vouching for its functionality. Here are a few reasons the bottle is so popular on TikTok:
Spout Lid: Takeya features a spout lid with a flip cap that sets it apart. It lets you lock the spout lid after you flip the bottle open and enjoy your favorite beverages without spilling the contents. This feature makes it convenient for TikTok users to take quick sips while working on the treadmill or walking briskly.
Large Capacity: Takeya is available in 18, 22, 24, 32, 40, and 64-ounce size options. The 32-ounce option, particularly, is favored by many TikTok users as it allows them to stay hydrated throughout their video shoots.
Leak-Proof Seal: The Takeya water bottle is designed to be leak-proof, ensuring users can confidently carry them around without worrying about spills during viral challenges or setting them down while ensuring complete stability.
Apart from the popular choice of an aesthetic water bottle, (1.) Hydro Flask, (2.) S'well, and (3.) Takeya, as listed above, a couple more water bottles that have made it to numbers 4 and 5 on our list include:
2. Camelbak Podium – Enjoy the Good Old Squeeze Bottle Feeling
If you are looking for the best aesthetic clear water bottles, especially for air travel, look no further than the Camelbak Podium. Minimally designed, inexpensive, lightweight, and dishwasher safe, the Camelbak Podium was initially meant for carrying on a bike ride. However, with an increasing shortage of reliable travel bottles, Camelbak has quickly gained popularity as a preferred air travel companion. With a twist lock that ensures it remains tightly closed, the bottle provides added assurance there would be no spillage.
If you prefer the good old squeeze bottle feeling, the Camelbak Podium is the ideal choice. It is available in two varieties, the original and the podium chill. The podium chill version features reflective insulation to keep your favorite beverages cold. However, in the various tests conducted to date, it has been found the beverages grew warmer by more than 17 degrees over six hours. It is the same phenomenon experienced in an uninsulated or glass water bottle. We recommend buying the original version, not the podium chill one.
Another significant advantage of buying the Camelbak Podium is that it offers a limited lifetime warranty on its bottles to cover any manufacturing defects.
3. Grayl UltraPress Water Bottle
The Grayl UltraPress is one of the finest aesthetic plastic water bottles, with a premium filtration system that, as per manufacturer claims, removes 99.9 percent of bacteria, viruses, chemicals, and dirt. The water bottle's durability is equally impressive, with its hard plastic coated with a soft grip cover and easy-to-hold handle. These features and a vented spout offer a comfortable and natural drinking experience. The vented spout is also closely secured, preventing any leaks and spillage. Although the price may seem to be on the higher side, the bottle's many benefits make it worth every penny.
To sum up, water bottles have come a long way from merely being water containers. Instead, they have become style statements. Whether you are inspired by celebrities, VSCO girls, or TikTok stars, there is always an aesthetic water bottle near you to keep you stylish and hydrated. The choice is yours. Bring home these trendy water bottles and enjoy your favorite beverages in a manner not experienced before.