Are you looking for some exciting, fun and great ideas to decorate the Halloween? These Halloween drinkware are just what you want. Humans have always been fascinated with creepy things that bump of a sudden in the night, making Halloween a hit. Halloweens are all about indulging in the darker, much more bizarre side of the life with loads of candies. It's a diversion from your all serious lives being a little spooky and goofy with lots of fun.
Halloweens are popular with people from children to adults, whether it's costumes, candy or the horror, everything tends to be very entertaining. To add that extra pinch to your parties, keeping everything within the theme can be a great idea. Generally, some or the other kind of stuffs don't tend to fit in the theme, especially those plastic water bottles. So instead of wasting your time and efforts making the ordinary water bottles fall into the theme, just opt for any of these Halloween drinkware.
It will help your Halloween party's rock along with promoting healthy hydration. According to the Halloween party theme, we design the labels of these plastic drinkware, like spooky creatures and Halloween imagery. These Halloween plastic drinkware are a unique way to connect with the children by focusing on their Halloween love along with the fun and excitement related to it. Along with focusing on the creativity and excitement, this fun theme is used as a tactic to convey the message of drinking more water. These personalized Halloween water bottles with a variety of designs and shapes sets the mood even before the party actually starts. It sets up the whole environment, boosting your mood and energy. Some of the variety of Halloween themed cups that you can choose from.
1. Cnunited Plastic Novelty Snowman Shaped Drinkware for Halloween
People who love Halloween and love using Halloween peripherals must not miss this Halloween-themed water bottle specially made for you. This pumpkin-colored customized Halloween drinkware in the form of plastic bottles, with a black lid. And a Halloween Grimace printed on them. It will give you the complete Halloween feel along with being a new option other than the ordinary bottles. These bottles use a plastic material called AS. These cups come in three varieties and can even be printed with different artworks according to your choice. They are a great option for kids and could be considered for any Halloween themed celebration. For example, as a Halloween promotion gift, Halloween theme party or in bars.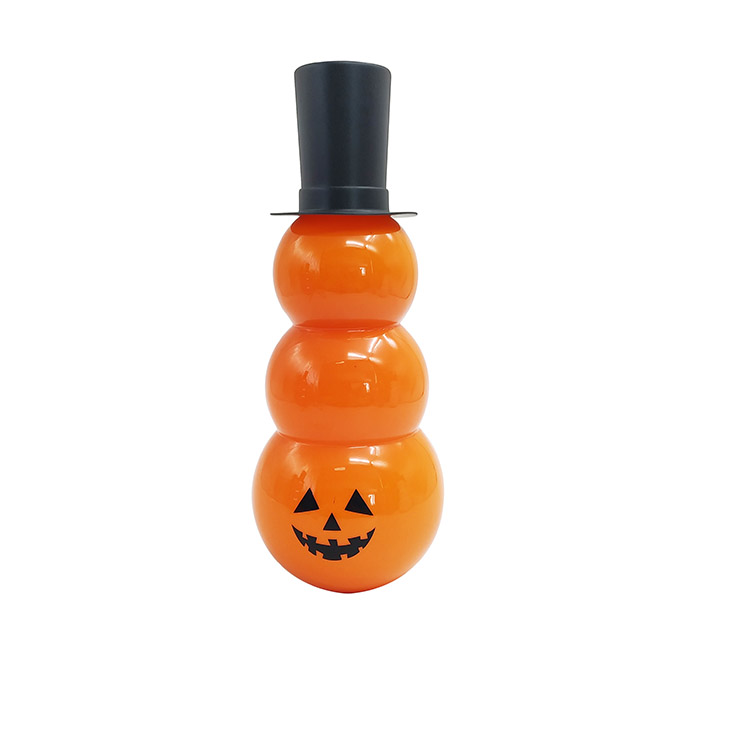 2. Cnunited Custom Plastic Mason Jars

The plastic mason jar comes with a durable material adding style to your life. Its classic look can be a center of attraction. These mason jars can be customized entirely according to your choice. For the transparent mason jars, they can be printed with any logos of your choice. We can also make glossy lid for you, adding more fun to parties.
In order to meet the needs of Halloween, we can print various vivid images with the Halloween themes in the bottle. For example, a grinning pumpkin, witch, monsters, boo, hocus pocus, caste on Halloween, Halloween owl and many other spooky characters.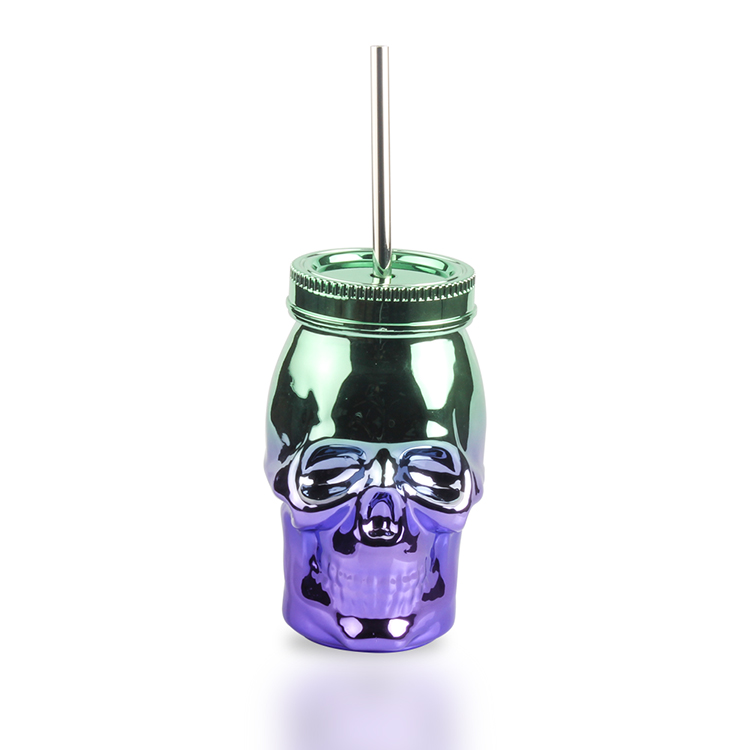 3. Cnunited Skull Shaped Tumblers
Apart from a Halloween water bottle with a straw,  these insulated plastic skull-shaped tumblers can also be perfect for any Halloween themed occasion, be it is a party, bar, promotion or travel. They are relatively suitable for the children because they are without any lining, BPA free and free of toxins. The material has met all the LFGB, EU, FDA standards. Since these bottles come with a lid, they can be your perfect companion. And you can carry it with you, such as school, office, etc.
With a led in it, they come in a variety of colors adding magic to your life. These bottles are generally sold very quickly and liked by all the age groups so they can be an excellent addition to your bookstores, gift shops, souvenir stores and retail locations. You can get it for your whole team as a token of appreciation and to boost up their energy and spirits.

4. Cnunited Skull Shaped Plastic Shot Glass
You have to utilize the adult halloween drinkware this time during Halloween. These plastic shot glasses with 2 oz capacity are designed according to the Halloween theme.  These shot glasses are also BPA free along with being eco-friendly. We can customize the logo and color of these glasses according to your choice. Along with holding several drinks, these jars has multiple other usages during after the parties. It is a great storage option, and can store various food items or candies. This product is generally in very high demand and sold very fast. As it tends to attract the attention of all age groups, making it an excellent product for any shop. These glasses are suitable for gifts shops, bookstores and retail locations.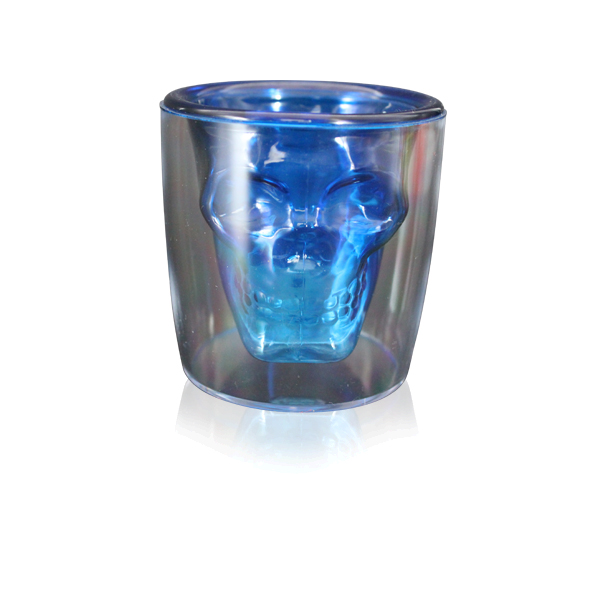 All in all, these Halloween drinkware can be a great addition to your parties, changing the entire games. If you are looking for some good ideas of decoration or celebrating the Halloween parties, please try these bottles. These bottles are highly satisfying and are generally preferred by all the age groups.