Custom plastic tumblers are great for people who are passionate about personalization but refuse to compromise quality for a great looking product. These custom plastic tumbler cups are made for just such people. They are not made of cheap materials. The materials are very high performing, which means this plastic tumblers is just a product that you will not have to worry about falling apart in a short period.
The tumbler cup designs can maintain the heat in hot beverages and keep cold beverages cold. This is a strong benefit as well, but other products offer this benefit too. The uniqueness of the plastic insulated tumblers comes from other features.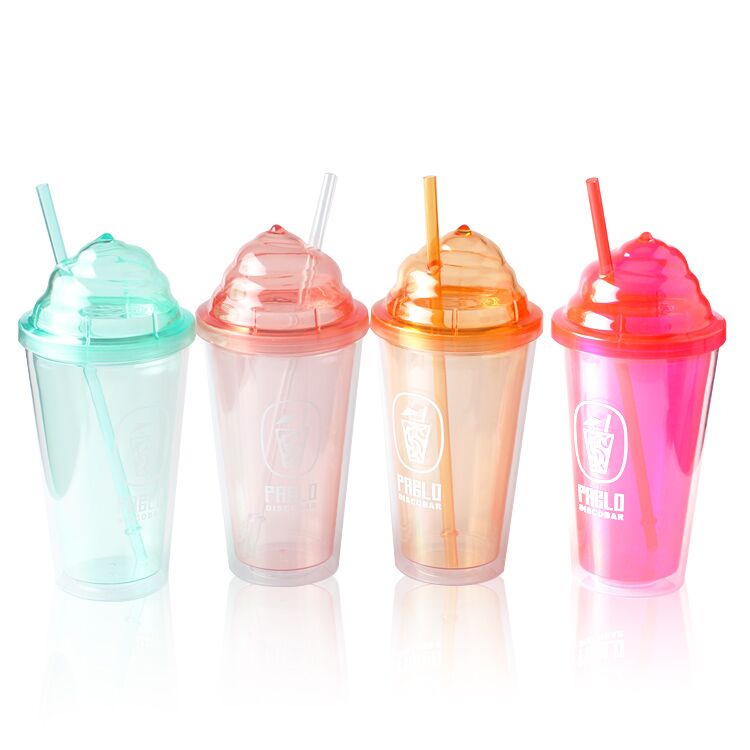 Purposes Of Buying Custom Plastic Tumblers
Make sure your delicious drinks are presented in the most outstanding way for your customers with custom plastic tumblers personalized with your logo. At the same time, make sure your customers remember you the next time they want a tasty milkshake or smoothie.
Why Should You Go For Custom Tumbler Cups?
1.Many Customization Options
What makes buying plastic tumblers personalized so unique though is that you can personalize it with any number of designs you want. These designs are going to be long lasting, so you will not have to worry about them becoming eroded over time.
Create the design yourself: some of these manufacturers offer you the possibility of making your designs with ease; some have templates you can download and start designing your custom plastic tumbler cups.
2.Logo And Design Of Tumbler Cups
You are not a graphic designer; you do not know how to use visual creation software? Do not panic! Your manufacturer is there to support you in the creation of your choice. Indeed, thanks to their computer graphics service which is not billed by the company? You will be able to put in images on your cups whatever you want!
Manufacturer companies offer you the possibility to personalize your plastic tumblers bulk by affixing your logo or visual. You choose your cup, its color, and then the desired printing technique. To do this, it's very simple: all you need is to send your pattern with your logo or the visual you want to display to them, and they will produce your personalized tumbler cups!
3.Choose Tumbler Cups Sizes
Generally, several sizes of cups are required to meet all the needs of participants at events. You can easily find the right cup for your event and the drink you want to serve. Manufacturers offer the plastic cups in the following sizes: (250 ml), (350 ml), (450 ml), and (550 ml) so that you do not find yourself embarrassed and can anticipate all requests. Also, depending on the drinks served, the required capacity will not necessarily be the same!
Whether you want to serve small samples in a supermarket or organize an event where you want to serve beers in your plastic tumblers personalized with the image of your company, just discuss with your manufacturer!
4.Choose Clear Or Colored Plastic Tumbler Cups
People visit restaurants to enjoy an honest dining experience. So if you run a dine-in restaurant, you would like to concentrate to the serving ware that you simply use.
Colorful cups
Improve your marketing communication and opt for maximum visibility, especially during street-marketing campaigns or mass events such as trade shows. Simple, efficient, and inexpensive, these colorful cups will allow you to easily increase the penetration rate of your brand or event in an urban environment. Distribute them to as many people as possible and simply let the charm work! What's more, they are reusable and will be able to carry your advertising message for a long time.
Clear Plastic Tumblers
Apart from tableware that's clean and attractive, clear plastic tumblers are great options for serving beverages in busy dine-in restaurants.
Clear plastic tumblers can be used to serve drinking water, fresh juice, beverages, and so on. Smaller versions are great for bowl refills and serving small desserts. Apart from dine-in restaurants, these cups are often utilized in pizzerias, healthcare facilities, and also in homes for casual dining occasions. They offer easy stacking, transport, and storage, and are dishwasher safe.
5.Choose The Materials Of Tumblers
You need to make sure that the personalization and production of custom plastic tumbler cups comply with standards for materials intended to come into contact with food products and toy safety. Also, the reusable and personalized tumbler cups glitter should be guaranteed over washes. So you can personalize your cups, wash them in the dishwasher and reuse them again and again!
Polypropylene is the ideal material for the manufacture of our plastic products. It is the best material to be reused and recycled because it is chlorine-free.
6.Tumbler Cups Accessories
Some accessories come with the custom plastic tumbler cups such as handles, lids, straws, and shaker tops. All these options are cool for you to choose from when ordering.
Ways To Paint Pictures On Tumbler Cups
Thanks to these two printing techniques, screen printing, and four-color printing, custom plastic tumblers manufacturers respond to all your requests and allow you to personalize your reusable glasses according to your wishes! The plastic tumblers personalization is done using 2 distinct methods: screen printing and four-color printing (digital printing on cups), which have different advantages:
Four-color printing allows multi-color printing on small quantities of cups (from 10 units) and for any type of event. This technique allows you to print all the colors of your logo on the glass.
Silkscreen printing allows for printing on large quantities of cups (from 250 cups) but in one color. This marking allows you to personalize the plastic glass in one color, but at a cheaper price.
To offer the delivery of personalized plastic cups from 1000 pieces at unbeatable prices, some manufacturer uses the so-called stamp printing method. Pad printing is the most widely used printing method for printing on concave or convex surfaces. This means that the print is applied manually, one side at a time. Because of this, you can be sure that the print will look crisp, ensuring that your brand is represented in the best possible way.
What makes the tumbler cups so unique though is that you can personalized tumbler cups glitter with any number of designs you want. These designs are going to be long lasting, so you will not have to worry about them becoming eroded over time.
With custom plastic tumblers exclusive features and attractive look, they are perfect additions for any restaurant. If you are planning to purchase these custom plastic tumblers in bulk, online stores are a dependable source. Most of these stores maintain large inventories of various brands and models. Reputable online distributors offer high-quality products and attractive discounts on bulk orders.